By Leah Adams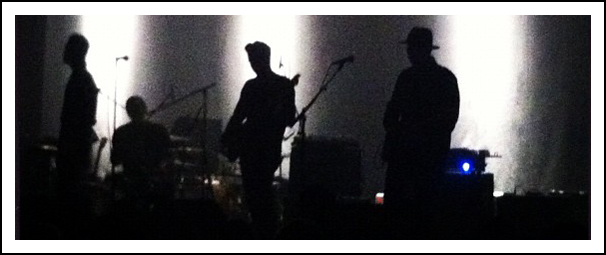 After attending the December 5th concert by California-based band, The Neighborhood, in Los Angeles at the Fonda Theater, one can see a group poised for musical greatness ahead. The 5 piece group attracted a large-sized audience that night, and most people seemed to be well versed in The Neighbourhood's songs. The members of the band, Jesse Rutherford (vocals), Jeremy Freedman (guitar), Zach Abels (guitar), Mikey Margott (bass) and Bryan Sammis (drums), ooze a youthful energy and maybe even a little naiveté, as well.
They started their set with the track "Let It Go". The drums boomed, and the guitars and bass were somewhat distorted while the lead vocals rang out with a sharp pop quality, rounded and suave. Their music in general has easy to follow melodies that are tight and clear. Lead singer, Jesse, has a strong voice that fills the room. The Neighbourhood didn't wear fancy costumes but rather opted for simple jeans and everyday t-shirts instead. There also were no crazy lighting effects but simply the band and their instruments. These guys quickly come into their own with hazy harmonies and a haunting instrumental backbone for an end result that can't help but leave the audience feeling a little bit light-headed.
It seems like overnight that The Neighbourhood's breakout single "Sweater Weather" shot to #1 on The Hype Machine, with the group's prior song "Female Robbery" following close behind.
Be sure to check out The Neighbourhood when they come to your town. They will be sticking to the east coast touring for the remainder of January.